How to Make Money with Online Surveys - E-Poll Surveys FAQ
Taking surveys online is one of the easiest ways to make money working from home. Companies want your opinion and are willing to pay for it, but there are a few things you need to know going in.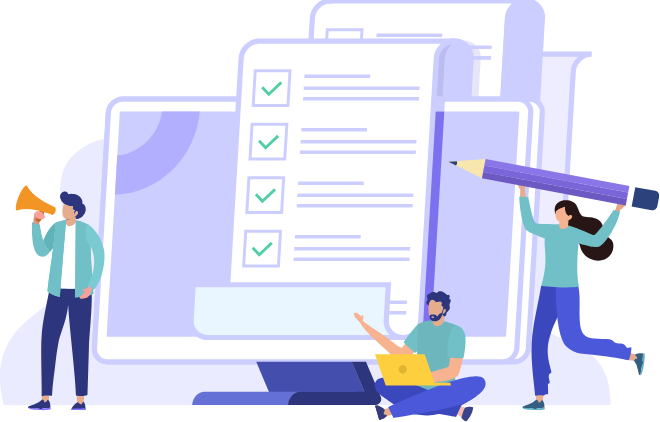 Since 1998 E-Poll Surveys has been the OG in offering survey takers the chance to make money with online surveys. While many others have come and gone, E-Poll is still here for you to make quick money and have a great time taking surveys about things you care about most: entertainment, fun products and 'what's hot?'
E-Poll wants our members to have the best survey experience, so here are a few things to remember:
Online Surveys Will Not Replace a Full-Time Income
- Contrary to what some ads on social media or Craigslist claim, no legitimate survey website will provide you anything close to a full-time income. Think of it as a way to score some cash, a free coffee or a gift card to some of your favorite stores while influencing products, services and entertainment you care about.
Your Profile is Valuable
- Companies are looking for a specific demographic like Millennials who stream movies or teenagers who care about fitness so completing your profile makes a difference. E-Poll offers you the ability to communicate with these companies through enjoyable surveys.
Make Sure Survey Invites Aren't Lost In Your Email
- Check your "spam folder" to make sure you are getting all of your survey invitations. If not, head over to our Help Center. At E-Poll, your available surveys will also be posted on your home page after you have logged in to your account.
Check the Rewards Offered
- Make sure that your survey site offers the rewards you want. Some sites give you points that can be used for gift cards while others offer entries in a prize drawing. E-Poll gives you the best of both worlds. Our points can be redeemed for cash and gift cards to top stores and restaurants. And when you take a survey, you are automatically entered in our monthly drawing for a share of $1,000!
More Points = Bigger Rewards
- The more points you save up, the better the rewards. You can get rewards after just 3 surveys on average and few other sites offer that. In your user homepage you can see how many more points you need until you reach the next reward.
Donate to Charity
- Not everyone has the means to donate to charity but we give everyone the option of turning their points into actual donations to one of the charities we offer. For a full list of all the charities available, visit the store.
More Surveys Means More Chances To Win
- When you take at least one survey in a month, you are automatically entered in our monthly prize drawing, so remember to open your invitations and take more surveys for more chances to win.
Express Yourself!
- Companies want to hear YOUR opinion. This is your chance to have a real influence on brands, tv shows, or products.
At E-Poll Surveys, we respect your time and opinion. We invite you to become an E-Poll member and "Express Yourself." E-Poll surveys are a great way to share your opinion and make a difference in the products you care about – while earning cash and rewards from the places you shop. Become an E-Poll member today.
What to Watch Out For With Online Surveys
While taking surveys online is a great way to turn your opinions into some spare cash, some sites will try to take advantage of you and your time. How can you avoid problems sites? As a rule of thumb, if it sounds too good to be true, it probably is. For more details on what to look out for, head on over to our list of How To Spot a Survey Scam.
Why E-Poll For Online Surveys?
At E-Poll, we work with top companies in the world of entertainment, business and advertising who want to know your opinion and learn how to make their products and services better. You probably won't get surveys from E-Poll about laundry detergent or life insurance, but your opinions will influence:
Movie studios
TV executives
Celebrities & agents
Top advertisers
Athletes & leagues
Favorite musicians
Major brands
What's in it for you?
Here are a few reasons to become an E-Poll member:
You are an influencer
You enjoy entertainment
You like to shop
You want your opinion to matter
If this sounds like you, then we've got a survey waiting for you right now. So speak up, and sign up now!